The Harvest v1.2.0.0.
Requirements:
unlocked WP7
Overview:
Secure humanity's future The Harvest is a science fiction themed Action RPG that takes place on future Earth, some years after the fallout of a destructive alien invasion. These aliens, who have been come to be known as The Harvesters, use humans and animals to create cyborgs: crude amalgamations of flesh and machinery. Mankind, in the form of the Global Defence Force is fighting a war against The Harvesters using human controlled mechanized infantry units.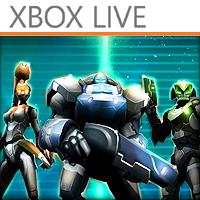 More Info:
Code: Select all
http://www.marketplacebrowser.com/7391/the-harvest%e2%84%a2
Download Instructions:
http://www.filesonic.com/file/2063639234/The
Harvest - v1200.xap
Mirror:
http://www.wupload.com/file/191265143/The
Harvest - v1200.xap
►

SUPPORT DEVELOPERS.

IF YOU LIKE IT, BUY IT.