Root Explorer v2.12.4
Requirements:
Android
Overview:
The ultimate file manager for root users. Access the whole of android's file system (including the elusive data folder!).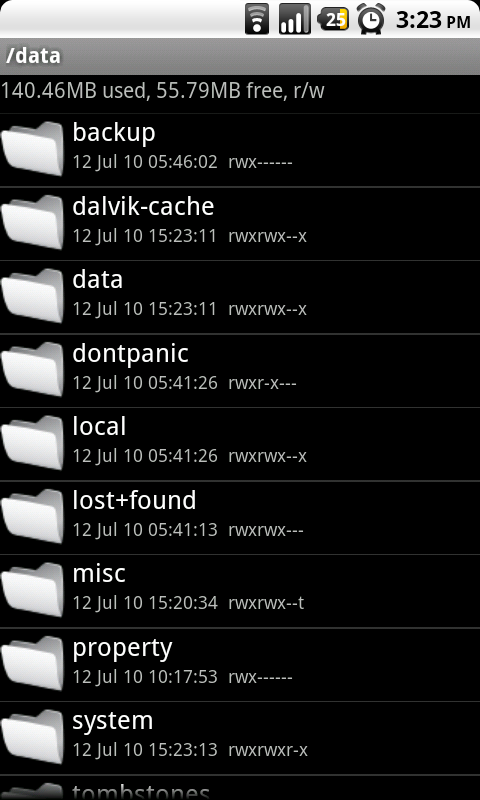 SQLite database viewer, Text Editor, create/extract zips, multi-select, execute scripts, search, remount, permissions, bookmarks, email, thumbnails, APK binary XML viewer.
v2.12.4 Aufs & remount fixes.
More Info:
Code: Select all
http://www.androlib.com/android.application.com-speedsoftware-rootexplorer-Fiq.aspx
Download Instructions:
http://www.megaupload.com/?d=UDYEQENX
Support the software & game developers. If you like it then buy it!
Please respect the original links, thanks.