Spellcrackers.com Series by Suzanne McLeod
Requirements:
EPUB Viewer - 1.3 mb
Overview:
Suzanne McLeod has been a cocktail waitress, a dance group promoter and a barmaid. After years in retail management, she started writing. THE SWEET SCENT OF BLOOD and THE COLD KISS OF DEATH are the first two books in the Spellcrackers.com series. She lives with her husband and rescue dogs in Bournemouth.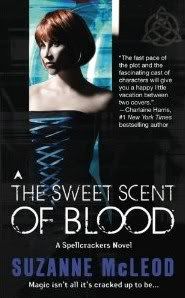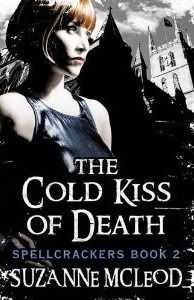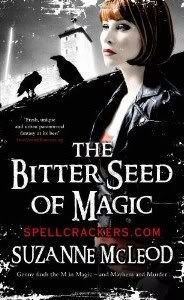 The Sweet Scent Of Blood
Genevieve Taylor is a Sidhe - one of the noble fae - and she's unusual, even in present-day London where celebrity vampires, eccentric goblins and scheming lesser fae mix freely with the human population. Genny is a rising star at Spellcrackers.com, where she finds the M' in magic - and that invariably leads to mischief, malice and - too often - murder. When Mr October, one of the hot calendar pin-up vamps, is accused of violently murdering his girlfriend, Genny's called on to repay an old debt and prove his innocence. And she's about to learn that some magic isn't all its cracked up to be.
The Cold Kiss Of Death
All Genny wants is to live the quiet life and to do her job at Spellcrackers.com, but there's her tangled personal life to sort out first. She's being haunted by ghosts who want her help. Her witch neighbours want her evicted. Genny's sort-of-Ex - and now her new boss - can't decide whether he wants their relationship to be business or pleasure. And then there's the queue of vampires all wanting her to paint the town red - how long will it be before they stop taking no for an answer? But when one of her human friends is murdered by sidhe magic, Genny is determined to find the killer. She needs help to find the real murderer, and that means calling on some of the most capricious and seductive fae - but her search is hindered by the vampires, who have their own political agenda. All the evidence points to Genny - she's the only sidhe fae in London - and she's named the main suspect; it's not long before she's on the run, not just from the police, but from some of London's most powerful supernaturals.
The Bitter Seed Of Magic
On the surface, Genny's life seems ripple-free right now. Finn, her sexy boss, has stopped pushing for a decision on their relationship. The seductive vampire Malik al-Khan has vanished back into the shadows. And the witches have declared her no longer a threat. But unless Genny can find a way to break the fertility curse afflicting London's fae, she knows this is just the lull before the magical storm. Then a faeling - a teenage girl - is fished out of the River Thames, dead and bound with magic, and Genny is called into investigate. As she digs through the clues, her search takes a sinister and dangerous turn, exposing age-old secrets that might be better left buried. Then another faeling disappears, and Genny finds herself in a race against time to save the faeling and stop the curse from claiming its next victim - herself!
Download Instructions:
Books 1 - 3:
http://www34.zippyshare.com/v/Uz6ejOAn/file.html
Mirror:
Books 1 - 3:
https://userscloud.com/ejkx50xy8mp3
Last edited by
kikucat
on Jun 14th, 2016, 6:47 pm, edited 11 times in total.