Fruit Ninja v1.0
Requirements:
unlocked WP7
Overview:
Fruit slicing action! Swipe your finger across the screen to deliciously slash and splatter fruit like a true ninja warrior. Be careful of bombs – they are explosive to touch and will put a swift end to your juicy adventure! Fruit Ninja also uses Xbox LIVE achievements, so players can unlock achievements and shoot for the top of the leaderboards while racking up gamer score points. Your success will also please the wise ninja Sensei, who will accompany your journey with wise words and fun fruit facts. Fruit Ninja is the messiest and most satisfying fruit game ever!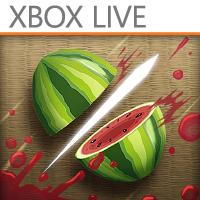 More Info:
-
Code: Select all
http://www.marketplacebrowser.com/256737/fruit-ninja
Download Instructions:
http://rapidshare.com/files/443259879/Fruit_Ninja.xap
Last edited by
spAik
on Jan 18th, 2011, 8:40 pm, edited 1 time in total.