TomTom Navigator 5.21
Requirements:
Pocket PC 2002 or higher and either one of the following
* Software plus PDA plus GPS receiver
* Software plus Bluetooth receiver
* Software plus cable (to connect to certain PDAs)
* Software-only (for those with existing GPS)
Overview:
Tomtom Navigator is a full navigation product designed for use with a Pocket PC or Palm handheld computer. If you already have a handheld PDA, then you'll find you can get up-and-running with handheld navigation for less than you think. You'll need a GPS unit (either Bluetooth, wired cable, or CF card, depending on your PDAs's capabilities), and of course, the TomTom Navigator software.
Features of TomTom Navigator include:
* Fast and reliable routeplanning on highly detailed, up-to-date maps
* Automatic, one-second recalculation when you move off the route
* Automatic positioning, zooming, and guidance by GPS
* Guidance by means of clear and timely verbal instructions, symbolic arrows, and maps
* Extensive lists of useful or interesting locations
* Destination selection by means of: Favourites, Point of Interest, Clicking on map, Entering address
* Realtime travel information via a GPRS mobile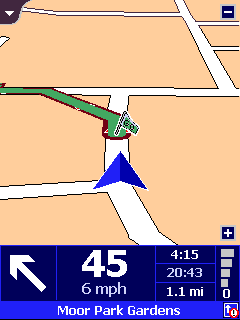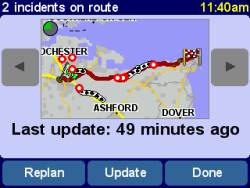 Instructions:
http://rapidshare.de/files/19740115/TT_ ... es.rar.htm
TomTom Benelux Plus Map:
h**p://rapidshare.de/files/9003260/bnlxplusforthr.part1.rar.html
h**p://rapidshare.de/files/9011085/bnlxplusforthr.part2.rar.html