Dreamcatcher by Stephen King
Requirements:
MP3 Player, 646 MB, 64 kbps
Overview:
Four boyhood pals in Derry, Maine, get together for a pilgrimage to their favorite deep-woods cabin, Hole in the Wall. The four have been telepathically linked since childhood, thanks to a searing experience involving a Down syndrome neighbor a human dreamcatcher. They've all got midlife crises: clownish Beav has love problems; the intellectual shrink, Henry, is slowly succumbing to the siren song of suicide; Pete is losing a war with beer; Jonesy has had weird premonitions ever since he got hit by a car.
Then comes worse trouble: an old man named McCarthy (a nod to the star of the 1956 film Invasion of the Body Snatchers) turns up at Hole in the Wall. His body is erupting with space aliens resembling furry moray eels: their mouths open to reveal nests of hatpin-like teeth. Poor Pete tries to remove one that just bit his ankle: "Blood flew in splattery fans as Pete tried to shake it off, stippling the snow and the sawdusty tarp and the dead woman's parka. Droplets flew into the fire and hissed like fat in a hot skillet."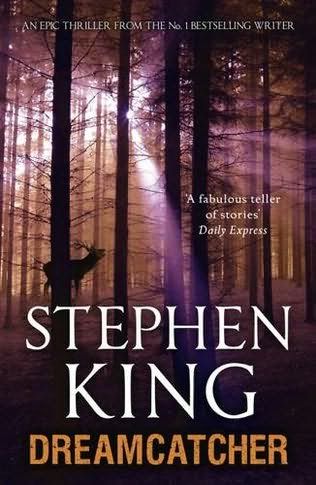 Download Instructions:
https://rapidgator.net/file/cbac3a717403 ... 8.rar.html
Last edited by
stokerman
on Feb 20th, 2016, 8:13 am, edited 10 times in total.
Let me know if my links are down.
Tutorial how to use Safelinking
Code: Select all
http://postimg.org/gallery/4mvjrts2